New York Tax Incentives

A Job Board for job seekers with disabilities and the businesses looking to hire them.
New York Tax Incentives
Page Contents
---
Assistive Technology Resources (UCP OF New York City)
UCP of NYC's TechWorks Technology Resource Centers provides the latest information on assistive technology products and services. Together with the SHARE Lending Libraries and Augmentative Communication program, their assistive technology offerings provide information, consultation, and access to cutting edge products and services.
Capital Access Program
New York State's Capital Access Program is a $9 million program that provides matching funds to financial institutions for loan loss reserves as an incentive to increase small business lending. The Capital Access Program can be used with term loans or lines of credit, on financing for working capital needs, technology or facility upgrades, business startups or business expansions. New York State small businesses can utilize the Capital Access Program by contacting a participating lender that will conduct its own loan application process and determine loan terms.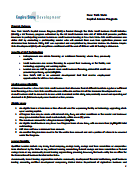 Capital Access Program Overview PDF
Center for Assistive Technology
The Center for Assistive Technology, part of the School of Public Health and Health Professions at the University at Buffalo, is involved in research, education, and service to increase knowledge about assistive devices for persons with functional impairments of all ages.
Department of Veterans Affairs – New York Regional Office
Vocational Rehabilitation and Employment
Vocational Rehabilitation is a program for service members and veterans with service-connected disabilities.  Often, these individuals experience limitations in getting and keeping a job as well as in their daily activities.  The program can:
Prepare you for a suitable job
Help you get and keep that job
Assist you to become fully productive and independent
Direct Loan Program
The Direct Loan Program provides Direct Loans for the growth of manufacturing and other eligible businesses within New York State by assisting in financing a portion of the cost of acquiring and renovating existing buildings or constructing new buildings ("Real Estate" projects) or for purchasing machinery and equipment ("M&E" projects).
Proceeds from a loan can be used to renovate an old building so it will be ADA compliant, thus allowing for more employees with disabilities to be employed there.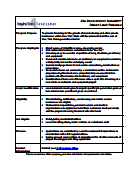 Direct Loan Program QuickSheet PDF
Economic Development Fund
The Economic Development Fund offers financial assistance for projects that promote the economic health of New York State by facilitating the creation and or retention of jobs or the increase of business activity in the State.
Employing people with disabilities will contribute to a healthy economy in New York. This can be accomplished by utilizing the financial assistance from this fund to create jobs.
Economic Transformation Program
The Economic Transformation Program was created to assist communities affected by closures of the state's correctional and juvenile justice facilities. This Program will leverage private sector investments to create jobs and support initiatives that will help transform the economies of these communities by providing:
$50 million in capital funding to support economic development initiatives in communities impacted by facility closures; and
5 new fully refundable tax credits over a 5 year benefit period to new businesses that locate near and around a closed facility.
Eligible applicants include businesses, municipalities, IDAs and other economic development organizations.
Empire State Jobs Retention Program
The Empire State Jobs Retention Program was created to provide financial incentives to retain strategic businesses and jobs that are at risk of leaving the state due to the impact on business operations of an event leading to an emergency declaration by the Governor.
Some of the jobs retained as a result of this program could be ones held by employees with disabilities.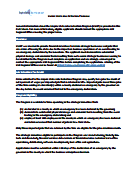 Empire State Jobs Retention Program Overview PDF
Employer Services
ACCESS – Vocational Rehabilitation offers the following benefits to employers:
Provides work force preparation at no-cost to employers.
The link to your human resource solutions.
Provides the highest quality vocational rehabilitation to all eligible persons.
As a partner with the business community, VR brings an extensive support system to employers and employees.
An employer's connection to Work Force Development: One-Stop Centers, NYS Department of Labor, the business community, labor organizations, not-for-profits and schools in the community.
To find a VR Business Relations Representative in your region of the state.
Excelsior Jobs Program
Excelsior jobs program – Tax credits are available for strategic businesses such as high tech, bio-tech, clean-tech and manufacturing that create jobs or make significant capital investments.
People with disabilities who want to work in these designated industries can benefit from this incentive.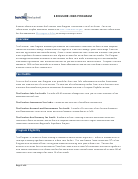 Excelsior Jobs Program Overview PDF
Innovate NY Fund
The Innovate NY Fund is a seed stage business equity fund with up to $45 million to support innovation, job creation, and high growth entrepreneurship throughout the state. The Innovate NY Fund is supported with $35 million in State SSBCI funds and $10 million from Goldman Sachs, and is expected to leverage over $450 million in additional private investment for small businesses.
JOBS Now
JOBS Now grants offer financial assistance for major business expansion and attraction efforts that will create or attract significant numbers of permanent, full time private sector jobs in New York State.
Some of the jobs created as a result of these grants could be occupied by workers with disabilities.
Metropolitan Economic Revitalization Fund
The Metropolitan Economic Revitalization Fund provides loans to businesses or governments investing in projects that retain or create a significant number of private-sector jobs in economically distressed areas that are within the geographic area known as the NEW YORK portion of the service area of the Port Authority of New York and New Jersey. These areas include New York City and parts of Nassau, Westchester and Rockland counties.
People living in these economically challenged communities can benefit from this fund because of the potential employment prospects it could foster.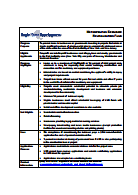 Metropolitan Economic Revitalization Fund QuickStart PDF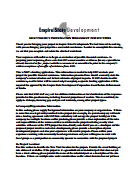 Metropolitan Economic Revitalization Fund Worksheet Form PDF
Microsoft Accessibility Resource Center
A Microsoft Accessibility Resource Center provides expert consultation on assistive technology and accessibility features built into Microsoft products. Their specialists understand how disabilities impact computer users and are trained to evaluate the needs of the person with the disability. Some centers offer computer training and many organizations have lending libraries, so a consumer can try a product before purchasing it.
Minority and Women-Owned Business Development
The Minority and Women-Owned Business Development site has information for minority and women owned businesses. It includes information on the certification process, resources on technical assistance, access to capital, contract opportunities and a vendor registry search tool.
A disabled entrepreneur who wants to start or expand a business should check out this website for information and resources. 

Minority and Women-Owned Business Development Brochure PDF
New Markets Tax Credit
The New Markets Tax Credit program subsidizes long-term capital investment in order to foster job creation and community development in low-income communities throughout New York State. Empire State Development (ESD) has available interest-only loans at below-market rates, a portion of which may be forgiven upon maturity.
Residents living in low income communities can reap the rewards of this tax credit because of the job opportunities it can create.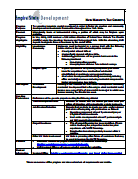 New Markets Tax Credit QuickSheet PDF
New York Empowerment Zone
The purpose of the New York Empowerment Zone program is to revitalize distressed communities by using public funds and tax incentives as catalysts for private investment. Its success is based on a combination of investment funds and tax incentives. These incentives encourage businesses to open, expand, and hire local residents. The incentives include employment credits, a 0% tax on capital gains, increased tax deductions on equipment, accelerated real property depreciation, and other incentives.
Residents living in Empowerment Zones – including those who have disabilities and seeking employment – can benefit from this program because of its goal to revive communities by increasing job opportunities.
New York State Linked Deposit Program
The Linked Deposit Program is an economic development initiative created to encourage and assist small businesses within the State to make investments and undertake eligible projects that will contribute to improving their productivity, performance and competitiveness by reducing the cost of capital through interest subsidies.
Under the Linked Deposit Program, eligible businesses can obtain commercial loans from authorized commercial banks, savings banks, savings and loan associations, farm credit institutions or the New York Business Development Corporation at an interest rate that is 2 or 3 percentage points lower than the prevailing rate on such loans, thereby making borrowing less expensive. Lenders are compensated with a deposit of State funds at comparably reduced rates.
More jobs for employees with disabilities can be part of the economic development brought about by this program.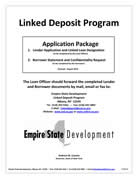 Linked Deposit Program Application PDF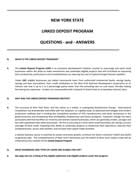 Linked Deposit Program Questions and Answers PDF
NYSTAR Funding Initiatives
NYSTAR was created as part of the landmark Jobs 2000 Act (J2K), passed by the Legislature and signed into law in 1999. NYSTAR will harness the economic power within New York State's more than 300 public and private research universities and institutions of higher learning by investing today in the job-creating technologies of tomorrow. To achieve this mission, NYSTAR has invested more than $316 million in new funds in our research universities across the State since its inception.
This plan is designed to create jobs in the technology industry. People with disabilities who are educated in these fields and have the appropriate employment backgrounds could be the recipients of the jobs created by this program.
On the Job Training
ACCES-VR can reimburse a business for the wages paid during the training of a new employee when:
The ACCES-VR trainee requires specific skills training and supervision.
The ACCES-VR trainee is placed on the company's payroll and covered with all benefits including Worker's Compensation and Social Security, during the agreed upon training period covering the usual company benefits.
The business agrees to retain the ACCES-VR trainee upon completion of the training period.
The ACCES-VR counselor and the employer will agree upon the length of the training period appropriate to the job. Upon the final retention of the trainee, the business will be eligible for all applicable tax credits.
Regional Council Capital Fund
The Regional Council Capital Fund is for capital-based economic development initiatives intended to create or retain jobs; prevent, reduce or eliminate unemployment and underemployment; and/or increase business activity in a community or region.
The economic development produced by this fund could mean more jobs for workers with disabilities.
Regional Council Capital Fund Guidelines PDF
Regional Revolving Loan Trust Fund
Empire State Development has capitalized six Regional Revolving Loan Trust Fund programs operated by regional not-for-profit organizations in New York State for the purpose of making working capital loans and loan guarantees to small businesses employing fewer than 100 employees.
Using the proceeds from a loan, a small business can employ more workers, including those who have disabilities.
State Small Business Credit Initiative
Governor Andrew M. Cuomo signed legislation that established the use of State Small Business Credit Initiative (SSBCI) funds for three economic development programs. These programs will enable small businesses to leverage new capital and credit to help them create private sector jobs.
Some of the jobs created in the private sector could be employment opportunities for people with disabilities.
The Business Council of New York State
The Business Council of New York State, Inc., is the leading business organization in New York State, representing the interests of large and small firms throughout the state. Its membership is made up of thousands of member companies, as well as local chambers of commerce and professional and trade associations.
The primary function of the organization is to serve as an advocate for employers in the state political and policy-making arena, working for a healthier business climate, economic growth, and jobs.
The Council also helps members cut costs and provide important benefits to their employees, with group insurance programs that are known for competitive costs and high-quality service. It serves as an information resource center for our members, providing an array of news and update services, seminars, networking, and individualized regulatory and legislative assistance to members who need it.
Urban and Community Development Program
The Urban and Community Development Program encourages economic and employment opportunities for New York State's citizens and stimulates development of communities and urban areas.
People with disabilities who live in New York's urban areas and looking for employment can benefit from this program because of the job opportunities it could potentially generate.
Vocational and Educational Services for Individuals With Disabilities (VESID)
Adult Career and Continuing Education Services-Vocational Rehabilitation (ACCES-VR) offers access to a full range of employment and independent living services that may be needed by persons with disabilities throughout their entire lives.
Workers with Disabilities Tax Credit
The Workers with Disabilities Tax Credit (WETC) is a New York State tax credit that can result in $2,100 for each individual hired. WETC is New York State's initiative to assist the disabled in securing employment. WETC is an employer-friendly benefit for businesses hiring workers with disabilities.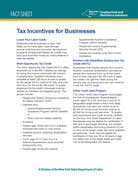 World Trade Center Job Creation and Retention Program
The World Trade Center Job Creation and Retention Program encourages companies to commit to creating a minimum of 75 new jobs in Lower Manhattan or retaining at least 200 existing jobs in that area.
Some of the jobs created or retained as a result of this program could be ones held by employees with disabilities.
World Trade Center Job Creation and Retention Program Assessment Form PDF
---
FACEBOOK

---